Hi.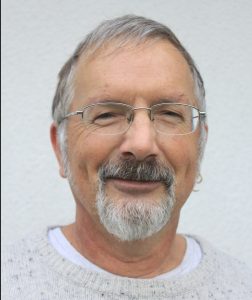 I first discovered healing in my early thirties. I went to see a professional masseuse, who soon introduced me to a very deep and powerful breathing technique called  rebirthing breathing. This quickly lead to me having many incredible healing experiences, including deep catharsis, periods of ecstatic love and breakthrough understandings about myself, healing and life!
I started to go to holistic camps and workshops where I discovered I had an aptitude towards sensing energies, and giving and receiving healing. I enjoyed learning to dowse, and started to use crystals with radionic and some futuristic electro-gem therapy devices. Since then I've regularly partaken in many healing and self-improvement workshops, I give energy healings, I've created some unique radionics devices, and I spend a lot of time going to therapeutic dance and movement workshops.
In 2004 a need for life change brought me from the south-east to Totnes, Devon.
For many years I've fancied working professionally as a therapist. I've received occasional craniosacral treatments over the last 15 years, and then I suddenly decided to start craniosacral training with the Upledger Institute after seeing an advert over a friend's, who's a brilliant therapist, house.
I love doing craniosacral therapy. It's a physical based therapy, not an energy therapy. The training includes a lot of anatomy, and learning to increase our kinaesthetic (touch) sensitivity many times till we can feel through the body to different tissues, the impactions within them. We then learn to use specific craniosacral light touch methods to encourage natural releases and integration within the tissues.
I also trained in Swedish massage, but I far prefer treating with craniosacral therapy because each treatment feels significantly different, and is truly an adventure for me.
I feel using Upledger craniosacral techniques I can work significantly deeper and more efficiently with clients, especially with historic issues, than I can with my other therapies. I feel honored and I feel gratitude being able to help clients towards their goals with the aid of Upledger craniosacral therapy.
I'm also very happy to give energy healings, which may be a combination of Vortex healing, Reiki and channelled healing.
TRAINING
I have trained with the National Federation of Spiritual Healers, and am trained and certified in:-
I.T.E.C. Massage (distinction)
I.T.E.C. Physiology and Anatomy (distinction)
Vortex healing
Reiki and Seichem
Emotional Freedom Technique
Electro-gem therapy
Upledger Craniosacral Therapy